Women have always played a significant role with the ongoing recognition and continued acceptance of the cannabis plant.
WOMEN'S HISTORY MONTH 
We can't believe we're already into the third month of 2021! Though a number of items are at a standstill, what continues to gain appreciation in modern times is that the month of March is annually known as Women's History Month. Specifically, International Women's Day is celebrated on the 8th of March around the world.
WOMEN IN CANNABIS
Though this level of appreciation does not extend to the cannabis industry which lacks female leadership in pivotal roles across the industry. Women have played a significant role with the ongoing recognition and continued acceptance of the cannabis plant. Their usage and contributions to the acceptance of cannabis both past and present have all but been overlooked and ignored. Ironically, this is a plant that almost all cannabis users actively seek out in its female form.
HISTORY OF WOMEN'S USE OF CANNABIS FOR HEALTH
This plant even has a rich documented history of use globally, such as:
In India during the seventh century, B.C.E. cannabis was used as a sacred Tantric aphrodisiac, and to treat difficulty during childbirth;

Mayan and Aztec women took baths which included cannabis and other herbs for menstrual relief and even;

European women during the eleventh century, used cannabis in an ointment form to reduce swelling from premenstrual conditions.
The list goes on and on with what wonders this unique herb can bring to someone's health and wellness.

With ongoing research being explored with cannabis, there will continue to be more medical findings incorporating the use of cannabis as a key ingredient against medical ailments that humanity continues to do battle with today.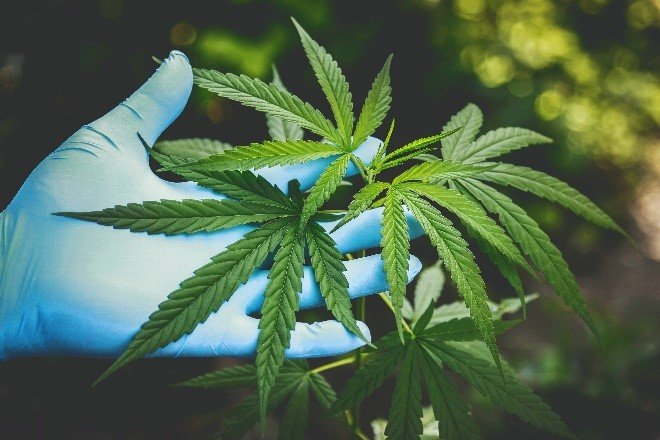 FEMALE LEADERS OF THE CANNABIS INDUSTRY TOMORROW

Similar to many other industries, female leaders are carving out their own space within the cannabis industry. Leaders like our very own Vivianne Wilson, who is the Founder and CEO of GreenPort have not only taken the bold step to open and operate her own cannabis company. Vivianne is making a concerted effort to integrate GreenPort as part of a community. While at the same time being a mentor to those following behind her footsteps to one day eventually own and operate their own cannabis business.
Vivianne Wilson, President of Greenport Global & also first woman of colour to own a Cannabis store in Canada

There is no doubt that women will continue to play an integral role in the continued acceptance of cannabis as part of everyone's daily lives, whether it be via consumption, place of employment or medical breakthroughs etc.

Let's all therefore take a moment to recognize all women who have and who continue to contribute to the acceptance of the cannabis plant globally.